About Lesson
Ohm's Law describes the relationship between the Voltage (V), Current (I), and Resistance (R) of a circuit.
The three different forms of Ohm's Law are sometimes written as: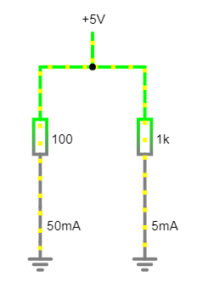 V=IR
Physics Lesson: Potential Energy

If you hold two bouncy balls, one in each hand – one hand above your head and one by your hip, which one will bounce higher? Of course, the one dropped from a greater height bounces higher By being held higher, it has greater potential energy.
Exercise Files
No Attachment Found