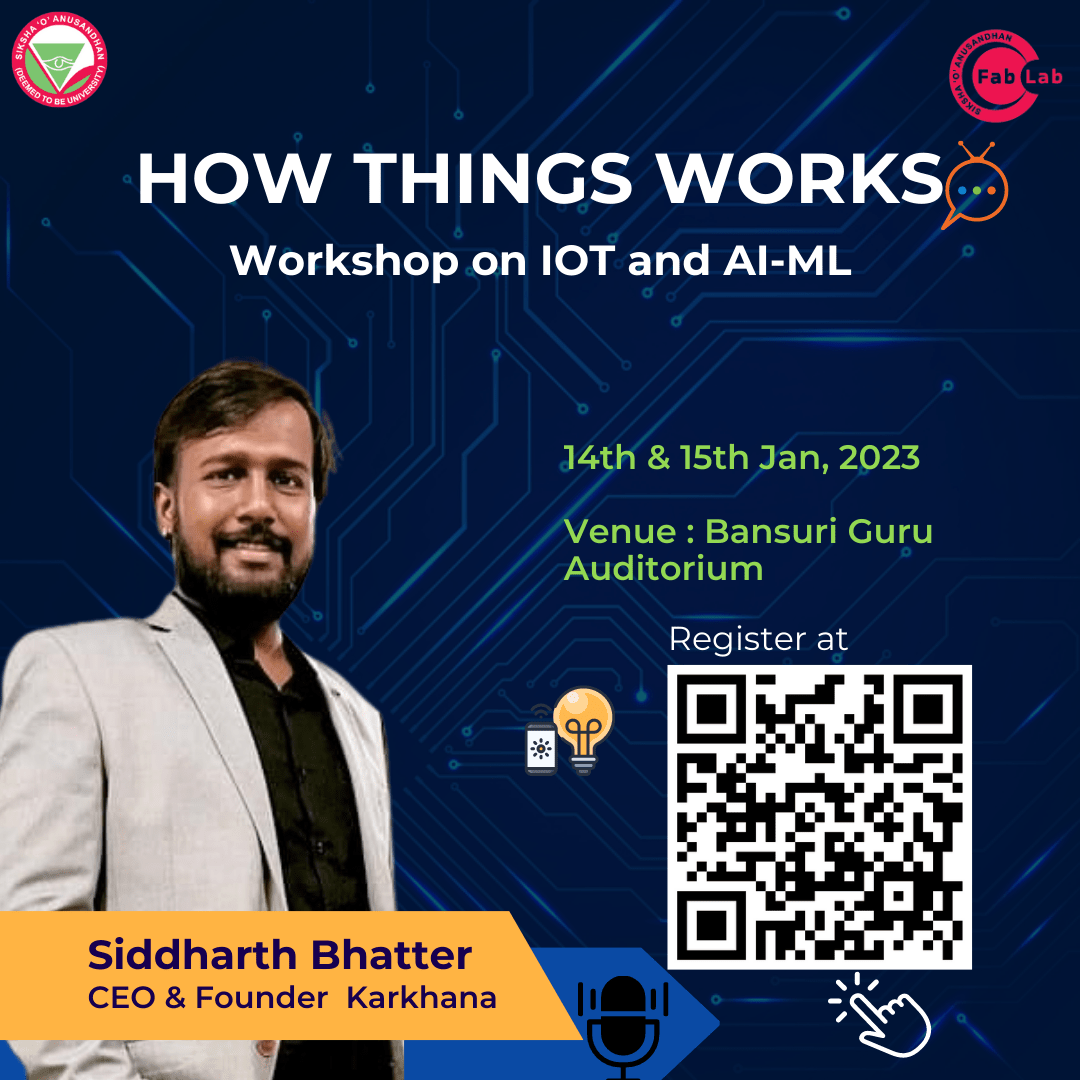 Workshop on IoT & Data Analysis
17
17 people viewed this event.
Cutting-edge technologies such as IoT are leading the digital revolution. We can understand the scale of their impact better when we look at the facts. In addition to this, experts estimate the installation of 31 billion IoT devices in 2020, leading to a global IoT spend of $1.29 trillion.
The rise of these technologies is redefining business opportunities. This has led to a growing need to learn these skills to remain relevant in a competitive job market.
Learn and Build Live Projects on IoT & Data Analysis.