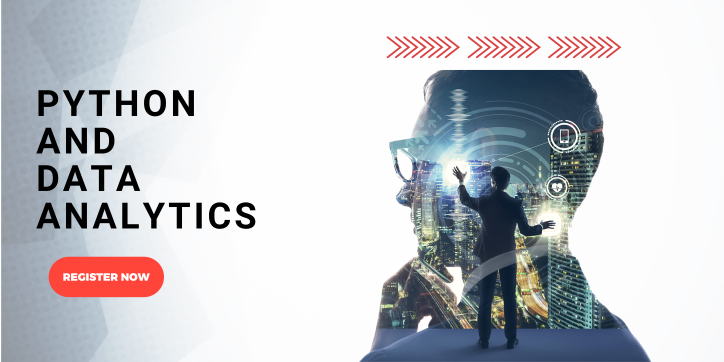 Python and Data Analytics – Summer Program 2022
111
111 people viewed this event.
The focus of this training is to give the students a hands-on experience with the latest technologies that are used in the industry. Data is everywhere. In fact, the amount of digital data that exists is growing at a rapid rate, doubling every two years, and changing the way we live. According to IBM, 3.5 billion gigabytes (GB) of data was generated every day in 2020.
An article by Forbes states that Data is growing faster than ever before and by the year 2020, about 1.7 megabytes of new information will be created every second for every human being on the planet.
This makes it extremely important to at least know the basics of the field. After all, here is where our future lies.
In this training, we will learn about Python and Data Analytics, based on what it is, where it is used, and the skills you need to become a professional in the field.
Instructor: Industry Professional