Technologies at Your Fingertips
A one stop destination to explore the world of electronics and make your ideas happen.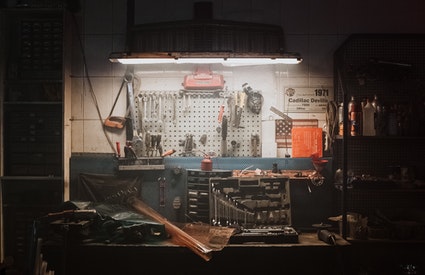 It is a space that helps you innovate and learn through interactions. Makerspace provides a wide variety of technologies to people who might not otherwise have access to such powerful tools to bring their ideas to life.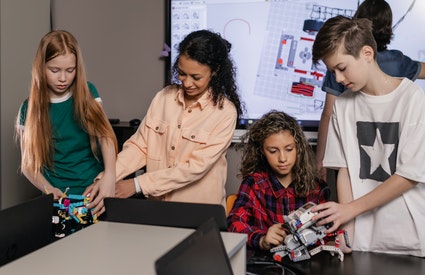 Makerspace aims at grooming fine motor skills, creativity and critical thinking, the essence of STEM education, in the younger generation. We aim at making the budding makers realize their role in the future by introducing them to industry concepts along with professional grade equipment.
Embedded Systems and Internet of Things
As global internet access and connected devices continue to grow exponentially, embedded systems and the Internet of Things (IoT) have emerged to become a force to reckon. IoT can help transform any business in any industry, from manufacturing to saving endangered species, hence creating endless opportunities as you look to make your mark.
As electronic gadgets flood our daily lives, have you ever stopped to think, what makes them tick? If you have, you will be well aware of what a Printed Circuit Board (PCB) is. If not, PCB is the backbone of every electronic device you see around you. We teach you the nuances of designing a PCB from its fundamentals as we stand by our word of helping the budding makers bring their ideas to life at our makerspace.
Everyone dreams of seeing their idea come to life and 3D printing gives you the power to do the same at your fingertips. The technology is hailed to have the potential to revolutionize our societies and transform the development sector. And our makerspace provides you the platform to access it with great ease as we facilitate the journey of your idea on the road to becoming a product.
Machine Learning and Artificial Intelligence
As we strive to automate our daily lives, machine learning and artificial intelligence have grown to become a much sought after technology. While machine learning was born as a necessity to achieve automation, it has a wide range of applications ranging from robotics to quantum computing and computer vision. We offer courses for beginners in our makerspace to help bring our budding makers to par with the skills that the world demands.
Humankind is heading towards a world where skills and experience decide how your life pans out. Gone are the days when only textbook knowledge and good grades guaranteed the success of a young professional. As we continue to thrive towards a technologically developed world, hands-on training and skills, or STEM education to be exact, is the way for budding makers.
Our established makerspace
We provide you custom makerspace setup for your institutions as we thrive to help students pan India to make their ideas come to life. Spaces like these are what ignite the fire of innovation in the minds of the budding makers. We have helped in connecting the wise and experienced members of various institutions to the young and willing-to learn youth of the community. Take a peek at the makerspaces we have already set up which are helping people realize their true potential.
DO YOU WANT TO SET UP MAKERSPACE/ATL LAB ?
REQUEST A CALL BACK