Where education breaks free from conventions, placing innovation at its very heart!
Karkhana, the first Makerspace in Odisha and a rising EdTech Company in India is reshaping learning and empowering India's young minds. But it's not just about revolutionizing education; it's about inspiring the next generation to become creators and pioneers, not passive knowledge recipients.
At the heart of this transformation are Karkhana's youth-driven initiatives; the Makerspcae particularly focus on Tech and Artificial Intelligence (AI) projects. Here's a glimpse into how Karkhana provides a stage for young talents to brainstorm AI solutions for society.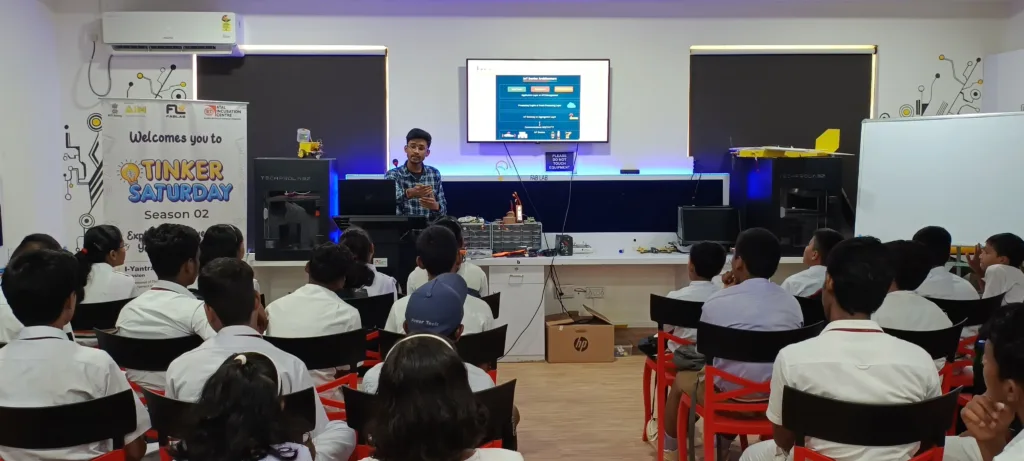 Karkhana envisions education as a transformative experience, equipping students with the skills needed in today's fast-paced tech world. The Makerspace is a place where learning goes beyond textbooks, and innovative thinking takes precedence. With mentors, students perceive the world as a canvas where their ideas can shape the future.
Inside Karkhana's vibrant workshops and garage, the boundaries between Science, Technology, Engineering, and Mathematics (STEM) blur. Here, students embark on captivating journeys of multidisciplinary knowledge. It's an unconventional, unparalleled educational experience that fuses the best aspects of various learning environments.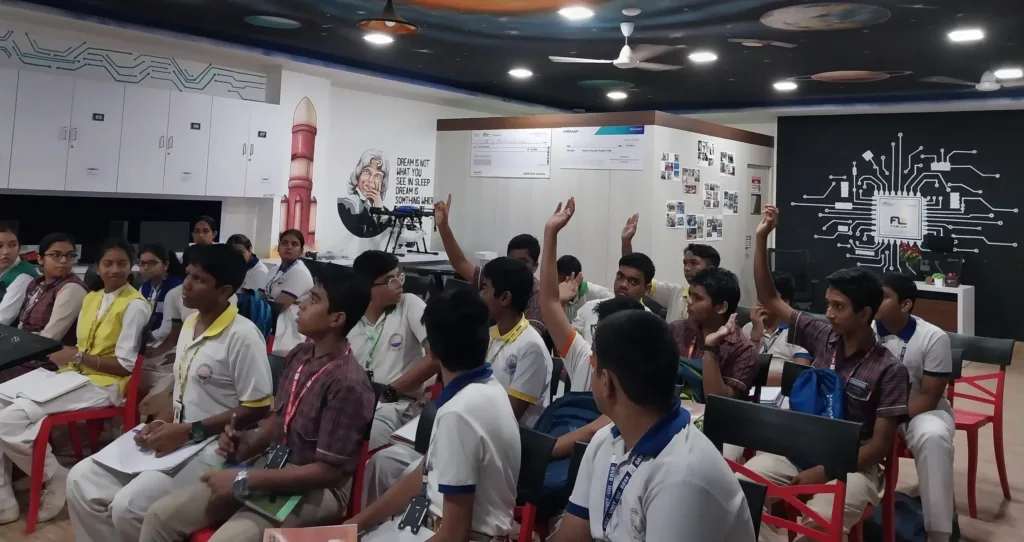 Karkhana Makerspace caters to learners of all levels of expertise. Whether you're just starting your educational journey or are a seasoned expert, their immersive learning environment is tailored to your unique aspirations; making their mentorship an opportunity for both beginners and those looking to delve deeper into the field. Karkhana is more than an EdTech; it empowers young minds to be architects of their destiny, merging education and creativity. This unleashes the potential of the next generation to address society's challenges, including those addressed through AI solutions.
Within the Makerspace, AI projects serve as catalysts for young talents to experiment, innovate, and find solutions to real-world problems. These projects encourage students to apply AI in ways that benefit society, be it healthcare, the environment, or more. Karkhana promotes hands-on learning and innovation through community engagement, diverse events, and national platforms.
Karkhana drives initiatives to nurture innovation and inspire the youth of India. It's about equipping them with skills that advance their careers and contribute to society's betterment. Karkhana is indeed a gateway to a captivating world of electronics, innovation, and AI—a world where the future is within reach of every determined mind. So, why not join this journey of endless discovery and extraordinary creation? The future awaits your innovative ideas, and Karkhana is here to help you bring them to life.